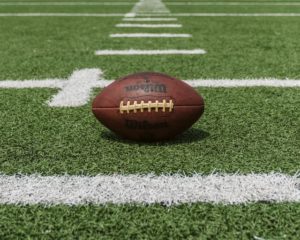 View On Instagram: https://www.instagram.com/tv/B8FU-OTFG6o/
Only Prince would launch his Super Bowl show with an extremely phallic male-symbol stage jutting down the field, a powder-blue suit on his body, and a bandana on his head. 
Prince brought rock-star energy to the game the likes of which it had never seen and hasn't seen since — with nods to Jimi Hendrix and Foo Fighters, actual rain, and guitar licks that earn their spine chills along the way — before the "Purple Rain" coda brought everyone to an emotional climax. He may have waited over a decade, but The Purple One finally bested MJ himself for the best Super Bowl halftime show of all time.
The litmus test for a great halftime show is you can talk about it and have no recollection of what happened on the gridiron. For posterity, the Indianapolis Colts topped the Chicago bears 29-17 in front of a TV audience of more than 92-million viewers.